[image wrapper_class="custom-img" title="Lorem ipsum dolor sit amet" align="right" size="medium" src="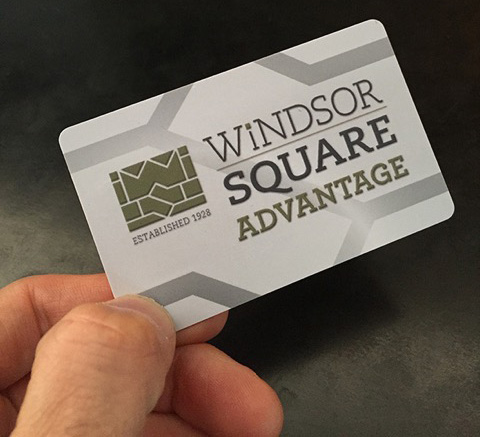 http://windsorsquarephoenix.com/wp-content/uploads/2015/08/Screen-Shot-2015-08-08-at-9.56.07-AM.png"]
Windsor Square residents are invited to join the Windsor Square Advantage Card program.
The Advantage Card provides discounts at many of our neighborhood restaurants and shops.
Types of discounts
The discounts vary, but most are 10%. For some restaurants, the discount cannot be applied towards alcohol, nor can it be combined with other discounts. Restaurant discounts apply to Uptown area establishments, adjacent to Windsor Square, not other valley-wide locations.
How to get your Windsor Square Advantage Card
As a Windsor Square resident, you are entitled to an Advantage Card upon payment of your annual dues.
If you have any questions about paying your dues or if you have not received your Advantage Card after having paid your dues, please contact us so we can help you start enjoying these great discounts!
Participating stores and restaurants
AZ Pops (10%)
Bams Beauty Skin Care Boutique (10% retail products)
Boardroom Salon for Men ($15 discount on Benchmark Haircut – use  referral code 181752991 online)
Changing Hands Bookstore (10%)
Chula's Seafood (10%)
Churn (10%)
Culinary Dropout (10%)
Coffee Zona (10%)
Doggy Daze (10% off on treats, leashes and collars)
Elly's (10%)
Fairmount Pharmacy (10% on all over the counter merchandise)
Federal Pizza (10%)
Floral Keepsakes (10%)
Flower Child (10%)
German Auto (10%)
Hula's Modern Tiki (10%)
Huss Brewing (10%)
Joy Ride (10%)
Lather  (10% – Ask about private parties)
Local Nomad (10%)
Los Sombreros (10%)
Lou Malnati's (Free Appetizer or Dessert with a minimum purchase of $15)
Mora Italian (10%)
Muse (10%)
Phoenix General (10%)
Pizza Heaven (10%)
Postino Wine Café (10%)
Revolu Modern Taqueria & Bar (10%)
Salon Estique (10%)
Sauce (10%)
Scoopwells (10%)
Shaneland Arts (10%)
St Francis (10%)
SunUp Brewing Company (10%)
Sweatshop (20%)
Windsor (10%)
Zooks (10%)